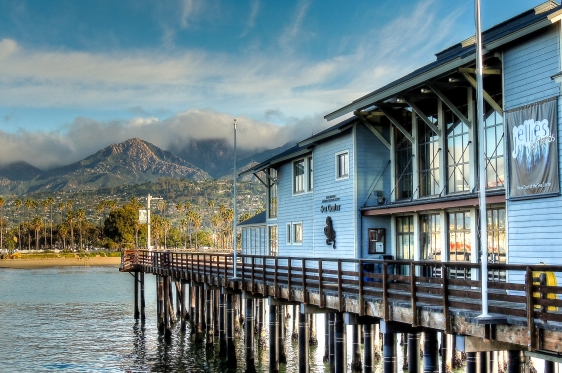 Sea Center
Get your hands wet!
Using a gentle two-finger touch, you can interact with marine animals such as sharks, rays, sea stars, sea urchins, and sea anemones. On our wet deck, be a scientist and use oceanographic tools to sample the ocean and examine marine life. Start your investigations with the Secchi disk, Ekman grab, Van Dorn bottle or crab net. Which tool would you like to use first?
Upstairs, you can relax in our Channel Theater, observe mesmerizing jellies, a captivating octopus, and tour a unique marine mammal mezzanine to see life-size Gray Whale replicas.
Learn about the Sea Center's White Abalone Captive Breeding Program, which is working to bring this endangered marine snail back from the brink of extinction.
One visit is not enough